Being able to understand how something is abstracted away and why can make you a better programmer
용어
Parse
Resolve Component parts and describe their syntatic roles
Tree
Abstract data type that simulates hierarhical tree structure
Parse Tree
Every developer needs to make sure their code is understood by machines
This is one of the underlying abstractions that allow the code that we write to become readable by computers.
Pictorial version of the grammatical structure of a sentence.
Gives concrete idea of the syntax of the particular sentence.
Used in pedagogy(study of teaching) to teach students how to identify parts of a sentence.
Sentence Diagramming (Sentence breaking into smallest parts) example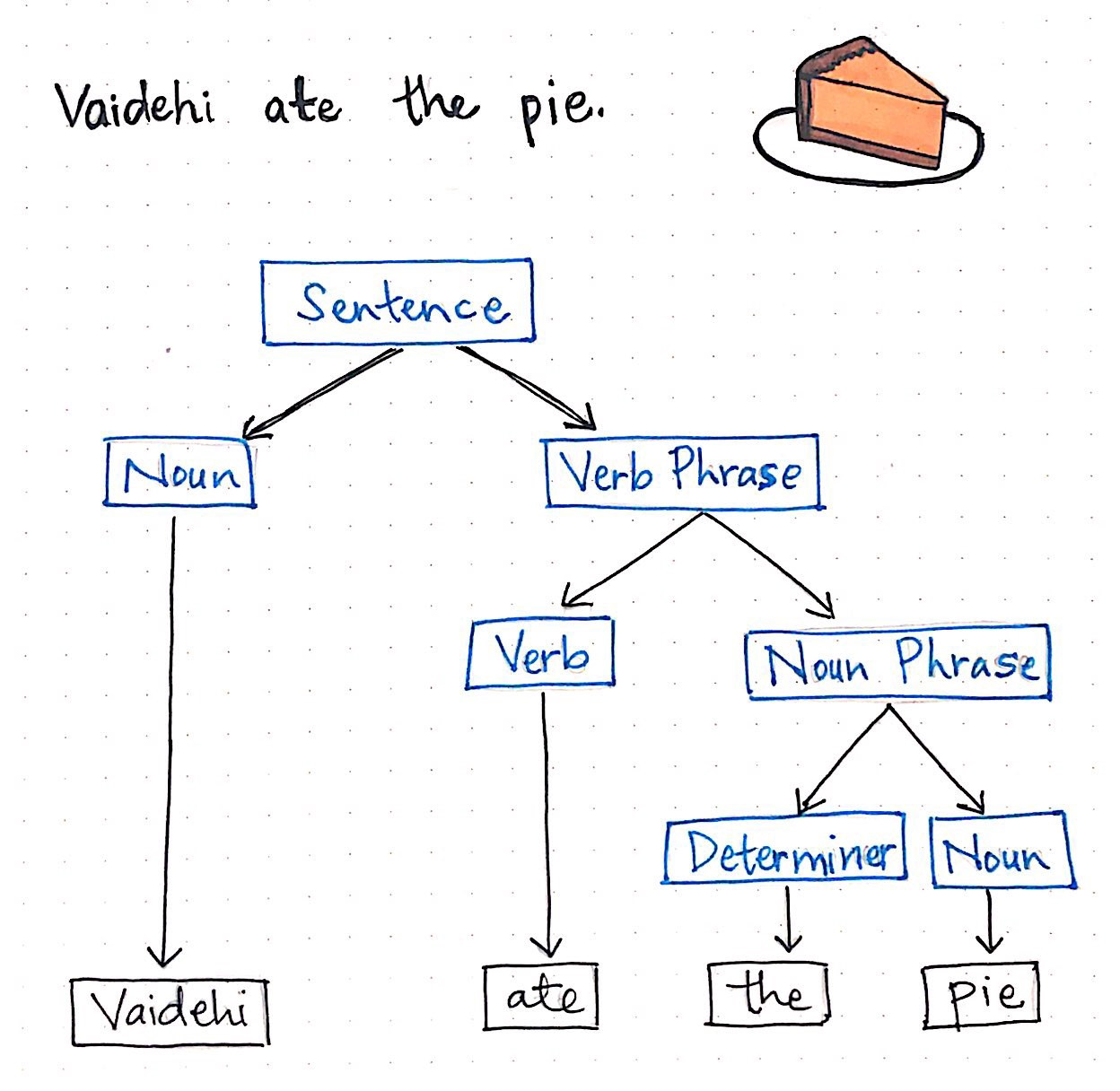 Code Diagramming
All of our code can be simplified into sets of expressions.
EX) Calculator program
SYNTAX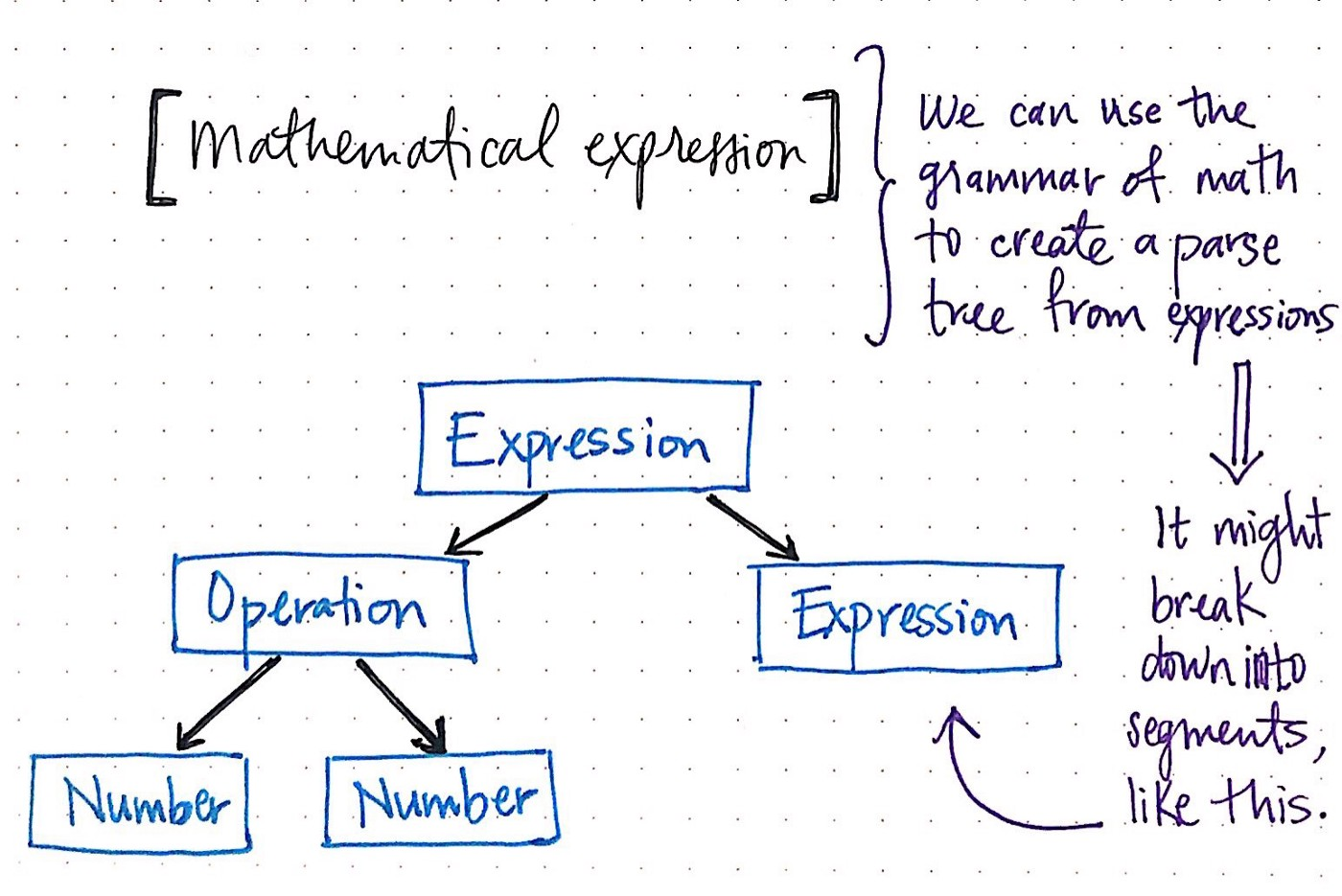 APPLIED

AST (abstract syntax tree)
Simplified , condensed parse tree / syntax tree
contains info. related to analyzing source text
ignores extra syntatic info. used in parsing text
출처
https://www.geeksforgeeks.org/parse-tree-in-compiler-design/
https://medium.com/basecs/grammatically-rooting-oneself-with-parse-trees-ec9daeda7dad
https://medium.com/basecs/leveling-up-ones-parsing-game-with-asts-d7a6fc2400ff