요약
Learning
Trying to find the pieces that fit around a random puzzle piece without knowing how each of them fit the big picture.
If you stick around long enough, you'll find some pieces start to come together.
Binary
Machine language/machine code - the code that computers read.
Given to the machine and run by CPU
Process of source code -> Machine code Translation
The two translators called the compiler and interpreter makes code readable for the computer
Translator
Translates source language into target language
The Compiler (translator)
Takes source text and converts it into machine code
Souce code is turned into a file (as machine code) before even running the source code. This can be used repeatedly. ex) .exe
uses scanner lexer/tokenizer, and parser.
Developed by Grace Hopper, 1952. Wanted to create a new prog. language that would allow making computer programs in English. COBOL Made.
C, C++
The Interpreter (translator)
Takes source text and converts it into machine code, the runs/executes the code imediately. (Big difference from compiler)
Translates sections of the code and runs it right after interpretation.
Unlike compiler, when it wants to run the program again, it interprets this every time.
Python, Perl
Compiler vs Interpreter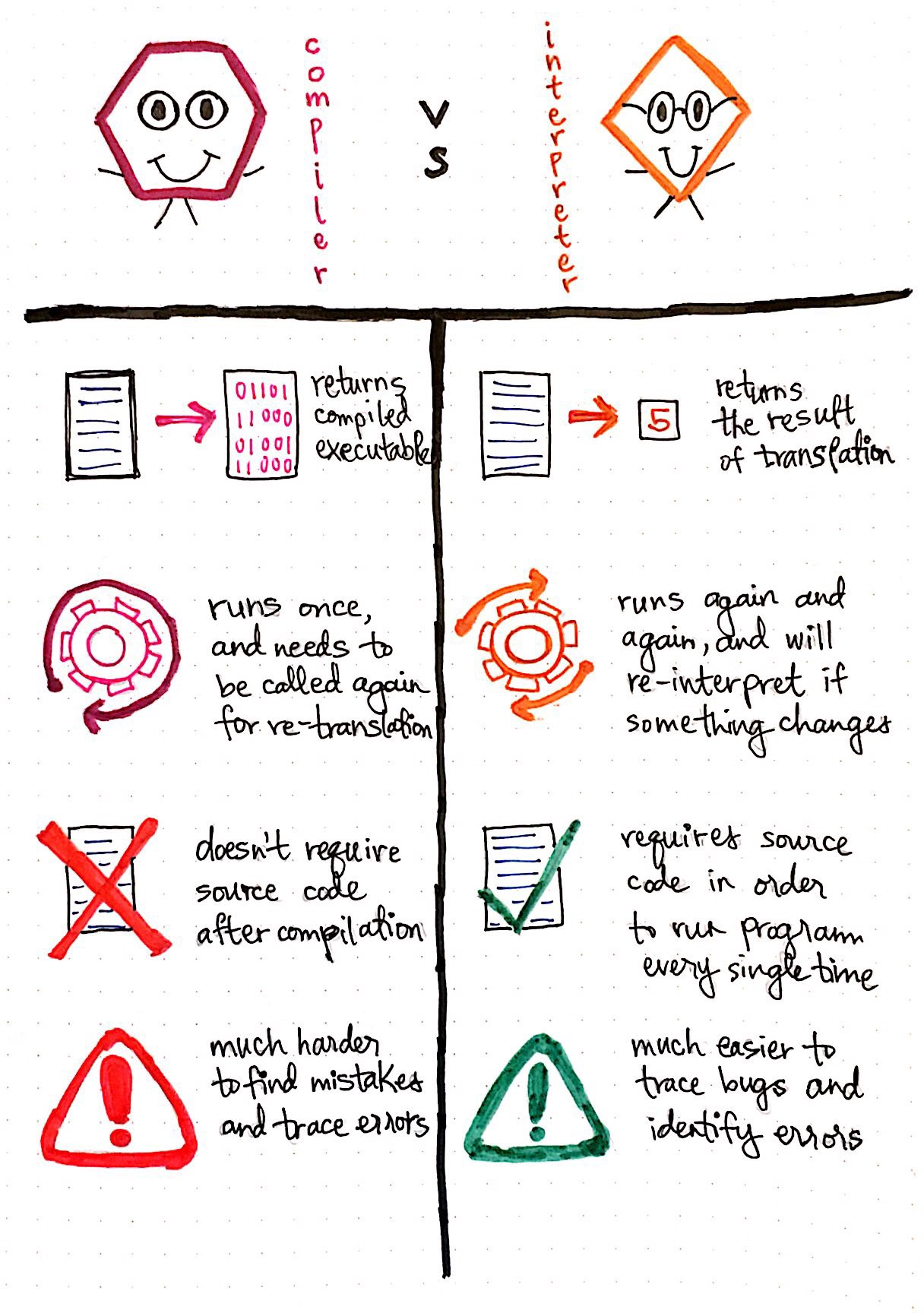 Compiled code generally runs faster but interpreted code is more flexible (easier to test changes).

Compiles code is distributed while protecting source code privacy but it it platform dependent.
JAVA uses both compiler and interpreter due to the usage of VM(virtual machine)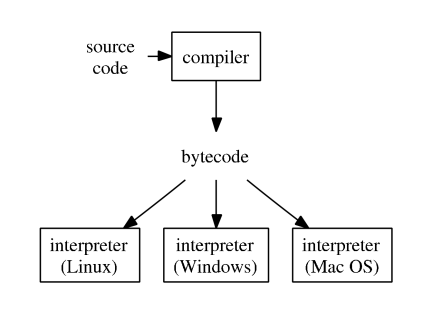 출처
https://medium.com/basecs/a-deeper-inspection-into-compilation-and-interpretation-d98952ebc842
http://www2.hawaii.edu/~takebaya/ics111/process_of_programming/process_of_programming.html