Transaction Management and Concurrency Control
Goals
To enusre correctness for concurrent execution of queries and updates from multiple users.
Topics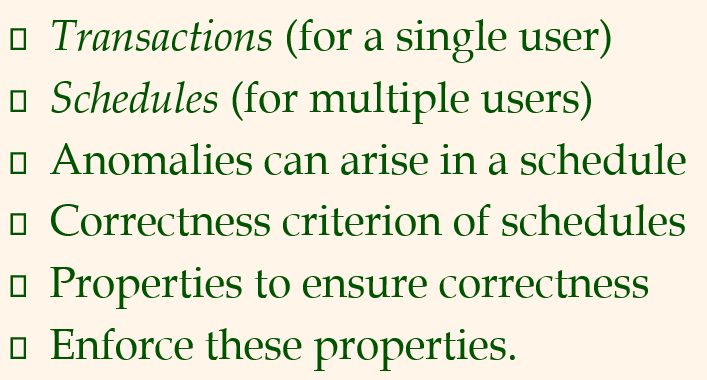 Concurrent vs non-concurrent data access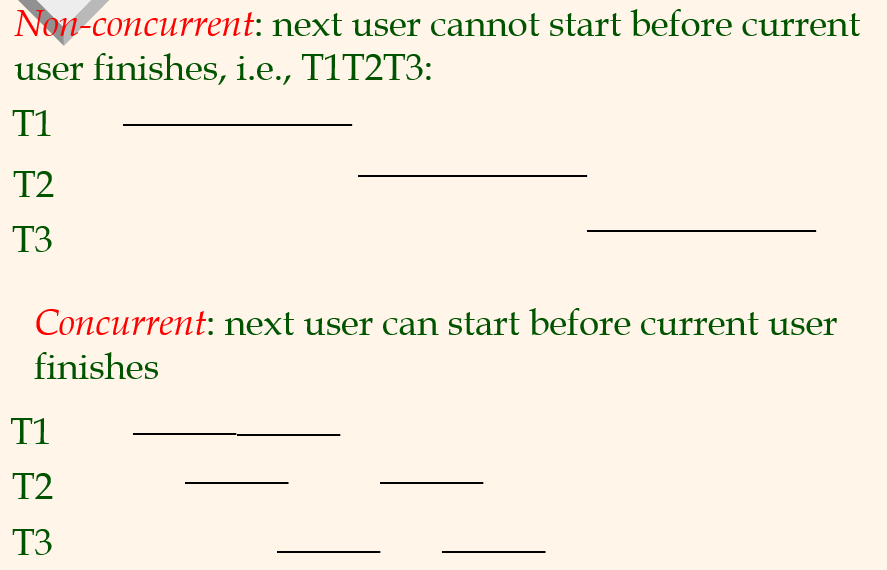 Why Have Concurrent Processes?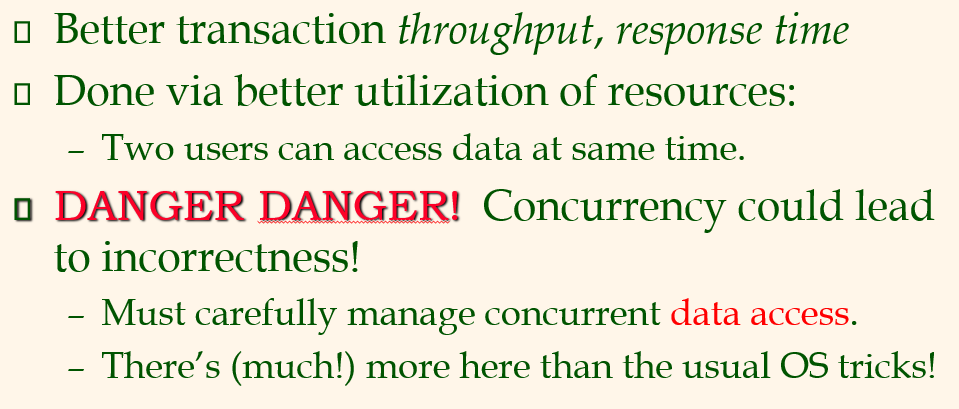 Data access: R(A) and W(A)

Concurrency increases throughput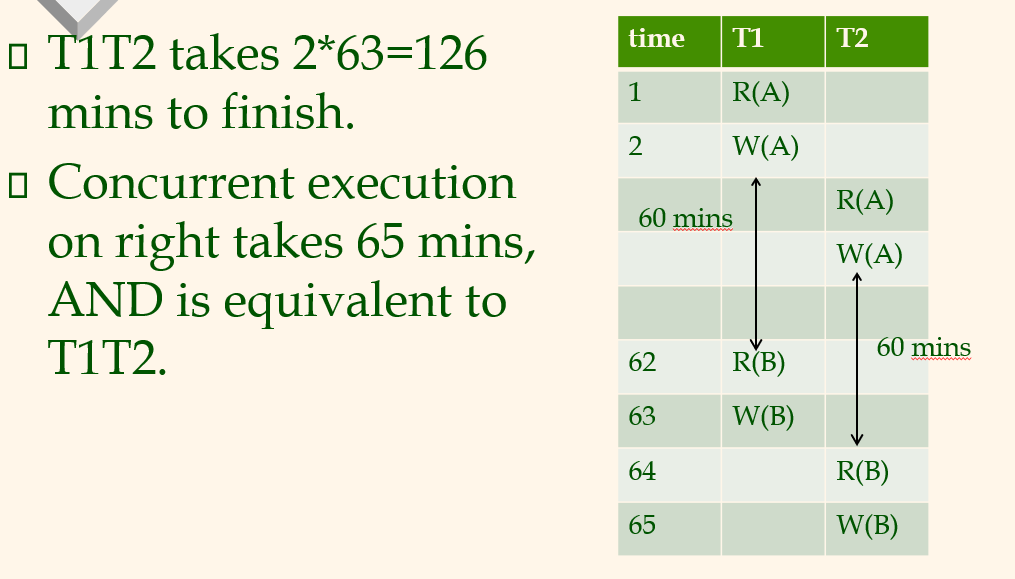 T1T2는 concurrency가 없었을 때 상황을 나타내는 표시이다.
Transactions (a single user)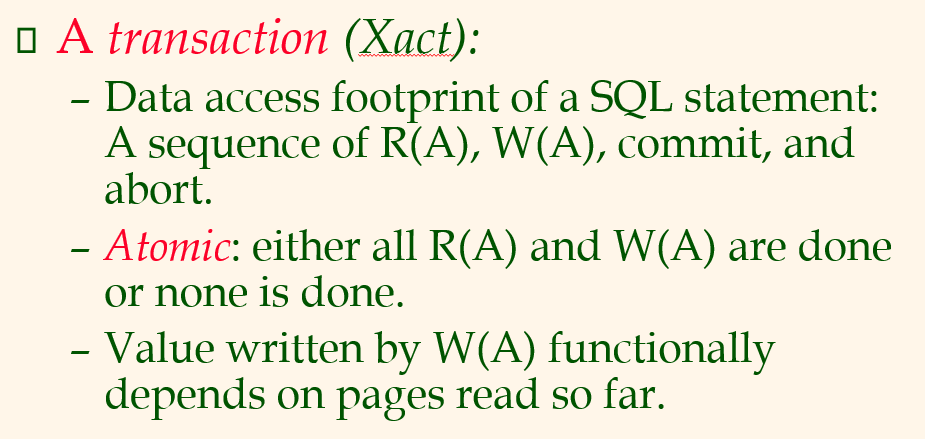 Example of Transactions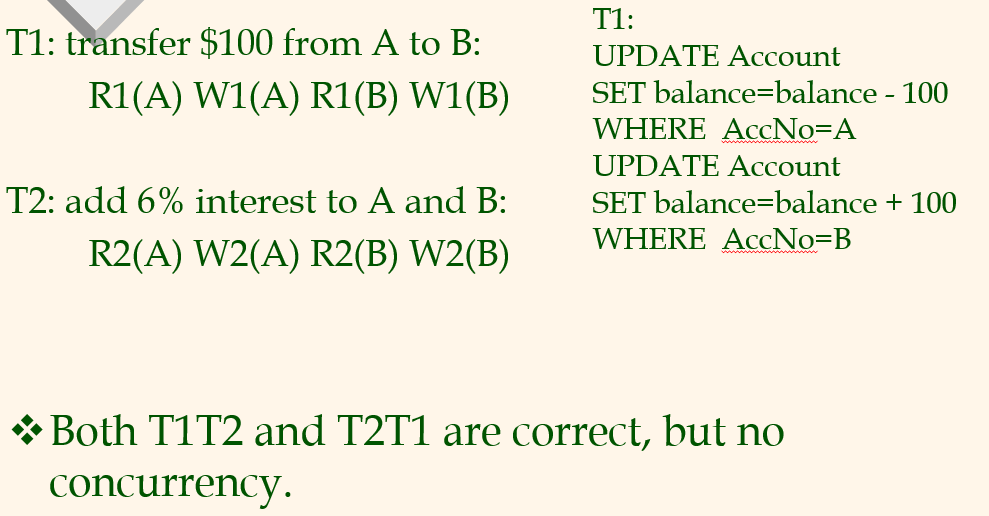 결과는 다르지만 acceptable하다는 뜻이다. concurrent하게 스케줄을 실행해서 T1T2 또는 T2T1이 나와야한다.
Schedules (multiple users)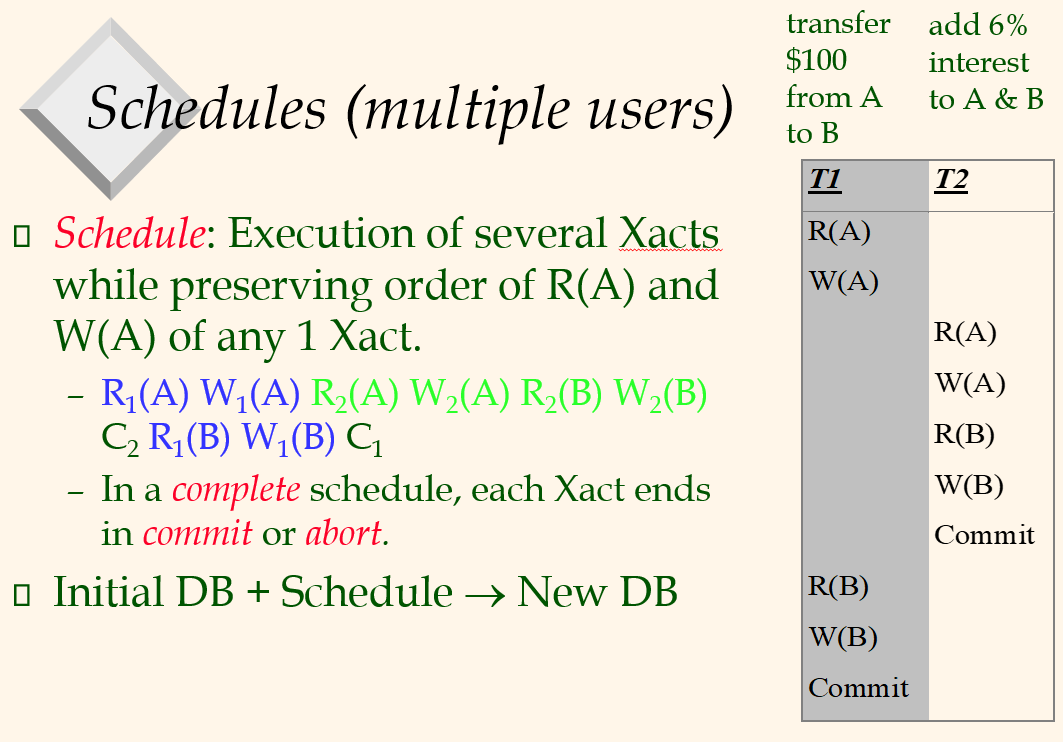 The ACID Properties of Schedules